Carlo Stanga is an Italian illustrator known for his architectural illustrations, which are detailed and colourful. You can see his work from his Instagram page and his artbooks. I'm a fan of his art so I bought an online course through Domestika to learn more about his creative process, more specifically how he creates his illustrations.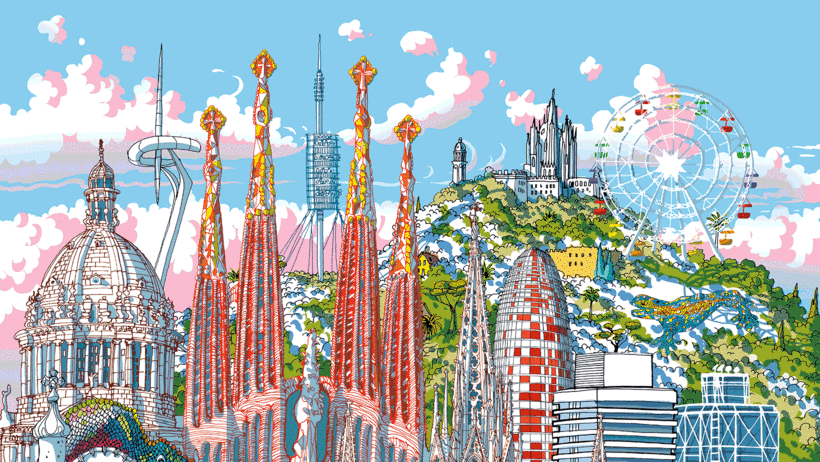 This is a course for those who may be interested in architecture, urban sketching or just drawing. It's an intermediate course meant for those who already have basic knowledge of drawing and using Photoshop. If you already have the basic skills of drawing, this course will push your skills to the next level.

The 5hr+ course has lessons on finding inspiration, understanding the city, looking for interesting places to sketch, sketching, creating the line art, scanning, adding colours and sharing your work online.
The part of sketching is brief. It's understandable because sketching or drawing can be a whole course by itself.

Highlight of the course for me would be how all the different sketches are put together to produce the digital masterpiece. The use of Photoshop to edit the sketches, colour and layout is also insightful.


Carlo Stanga's work is very detailed and intricate. If you want to draw like him, having patience is a requirement. That's why his work stands out among other illustrators.
This is an inspiring and insightful course, one I can recommend easily if you like Carlo Stanga's style or just want to challenge yourself to learn something different.
5 out of 5 stars
If you like this course, check out these other related courses too:
Oh, check out my own drawing courses too!

Check out the course and the reviews (4000+ students) on Domestika.The screenshot above says the course is for beginners, believe me, it's not.
Price of the course will vary depending on whether there are any promotion.
Disclosure: This course was bought with my own money. When you buy any course through the Domestika affiliate links, I earn some commission at not extra cost to you