This is the Ugreen 200W Nexode GaN charger that I just purchased from Amazon SG for SGD 160. Yes, it's a really expensive charger and the usual price is SGD 200 and for some reason it's SGD 250 on Shopee SG and Lazada SG.

I bought this to upgrade from the Ugreen 100W desktop GaN charger (right, SGD 78). That 100W charger is pretty good except when you connect two devices, the power delivery will drop to 65W and 30W, and 65W isn't enough to charge a laptop of mine.

The other charge I have is the Prolink 120W GaN charger (SGD 120) which is actually a pretty good charger. When connected to two devices, it can delivery 90W + 30W and 90W is noticeably more powerful and can certainly charge high powered laptops.
Note that certain laptops will not charge when the wattage falls below the laptop's power requirement.

This Ugreen 200W GaN charger is much better. When two devices are connected, it can deliver 100W + 100W which can charge two high powered laptop at the same time.
If you want to buy a GaN charger to charge your laptop, I recommend you get a charger that provides higher than 100W power delivery because when you have more than two devices connect, the power delivery won't be near 100W.

This Ugreen 200W charger has 4 USB-C ports and 2 USB-A ports. It also comes with a high quality braided USB-C to USB-C charging cable.
Power delivery for the ports are:
USB-C: 100W
USB-C: 100W
USB-C: 65W
USB-C: 65W
USB-A: 22.5W
USB-A: 22.5 W
The power allocation will be determined by the number of devices connected.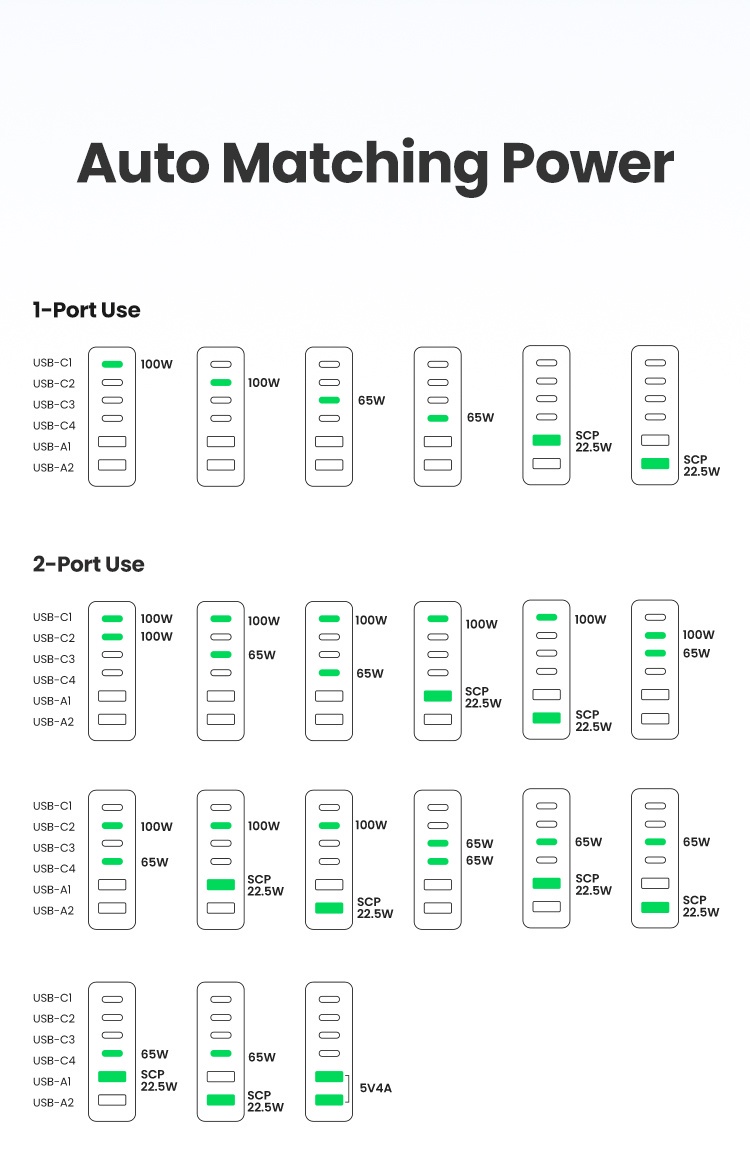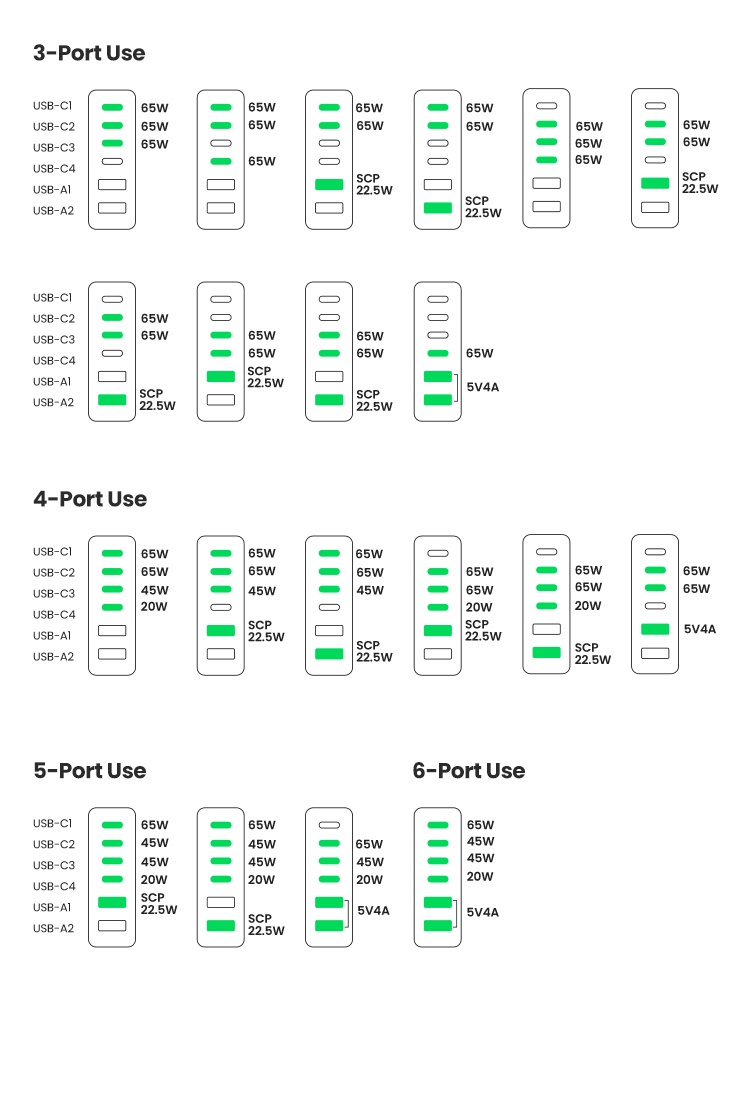 For the full power distribution info, just visit the product page on Shopee. The most important thing to note here is if you connect just two devices and one is a laptop, that laptop will definitely be able to charge.
This is a fantastic charger that's well made, is powerful and has a good selection of ports. And it doesn't make any electric current sound while it's charging.
This is a charger I can recommend easily provided you have the budget. And no this is not a sponsored review.